Our Commitment
We recognize that for our business to truly have a positive impact on bee populations, our products must be sustainably produced as well. But let's get one thing straight: there is no such thing as truly "sustainable" products or organizations; they are only more or less sustainable compared to the alternative.
Everything we do—from manufacturing to distributing to disposal—has an impact. Project Hive Pet Company is committed to making that impact be as positive as possible—on our customers, our employees, and on our planet.
As a Certified B Corp, we are a part of a growing group of companies that empowers you to make an impact with your purchase.
Public Benefit Company
We are founded as a Public Benefit Company. What does that mean? A Public Benefit company is legally committed to go beyond the singular goal of profit maximization. Grounded in our statutory formation, we exist to have a positive impact on our community and the environment.   
But we did not stop there. Since we launched in 2021, we have been actively pursuing B Corp Certification. It has been our goal to join this group of progressive organizations committed to serving
all
stakeholders—customers, employees, suppliers, the community, the environment, and our shareholders—in our business decisions. Becoming a Certified B Corp is a process that requires transparency and authenticity. And we are buzzing with excitement: as of December 2022, we are officially
B Corp Certified
! Read more about it on our
blog
.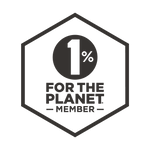 1% for the Planet
Many organizations talk about giving back to their communities, but our agreement with 1% for the Planet holds us accountable. Through our partnership with 1% for the Planet, we have committed to giving away at least 1% of our revenues to further our mission—saving the bees.
Through this relationship, we have chosen to partner with two nonprofits located in the United States (The Bee and Butterfly Habitat Fund) and Canada (Canadian Honey Council) that are dedicated to establishing high quality pollinator habitat to ensure bee populations thrive.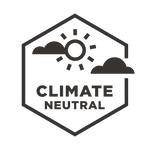 Climate Neutral
Climate change goes hand in hand with habitat destruction as a primary cause of bee decline. That's why Project Hive is operating as a climate-neutral organization for Scope 1 and 2 greenhouse gas emissions. Carbon neutral means that we've addressed every aspect of our business that emits greenhouse gases through 3 main steps: 
Measure.

First, we make sure to measure how much carbon is emitted. Even with sustainably-sourced products, it's inevitable that carbon emissions are released in the life cycle of a product. 

Reduce.

We use our measurements to constantly find new ways to reduce our carbon footprint

—such as sourcing local materials, using less packaging, or utilizing more efficient transportation.  
Off-set. 

Finally, we are looking into the best alternatives to invest in 3rd-party-verified carbon offset projects. Organized by non-profits, these projects are designed to remove carbon dioxide from the atmosphere.
As Project Hive grows, we can simultaneously improve the sustainability of our business model, invest more in carbon sequestration projects, and support the livelihood of bees!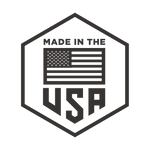 Made in the USA
All of our products are made in the United States. Why is that more sustainable? Three reasons (you can learn more in this blog post):

Made in the USA products help support local manufacturing jobs that contribute to our nation's economic well-being.

We avoid shipping (

and traveling) 

overseas, which reduces our company's overall carbon footprint.

Regulations in the U.S. help protect consumers from harmful substances—so you can trust that products are safe for your pup and for our environment.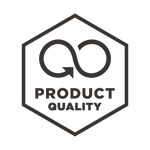 Product Quality
High quality products are key to being more sustainable.

Toys

Durable.

Our toys are built to last, reducing the single-use / multiple-use items that contribute to waste.

Healthy. Our toys are BPA-free, latex-free, phthalate-free, and non-toxic—and they have no smell (except for our beautifully scented toys, which we did on purpose)!
Recyclable.

If our toys do reach the end of their life (please share videos with us of what your dog did to them!), they are #7 recyclable. Please check with your local municipality to see if they collect #7 plastics.

 Or send them back to us (under FAQs), and we'll use them to make new toys!
Treats

All of our treats are Non-GMO Project Verified. The Non-GMO Project Verified seal is the industry standard, assuring that our pet treats do not contain genetically modified organisms.
All of our treats are vegetarian, reducing our reliance on farm animals and the associated negative effects on greenhouse gas emissions.
Our products are made with organic honey—supporting the organic honeybee industry, which is healthier for bees and for our environment. It's also healthier for your dog: organic honey is produced from the pollen of organic wildflowers, meaning they are free from chemical fertilizers, herbicides and pesticides.
Our treats contain no artificial colors or flavors and are naturally preserved, reducing our reliance on unhealthy synthetic chemicals. 
Packaging

The most sustainable packaging is no packaging. Our toy packaging is non-existent if you purchase directly from our website.
For retailers, we have minimized the toy packaging to be as sustainable as possible, it is made from paper that is recyclable.